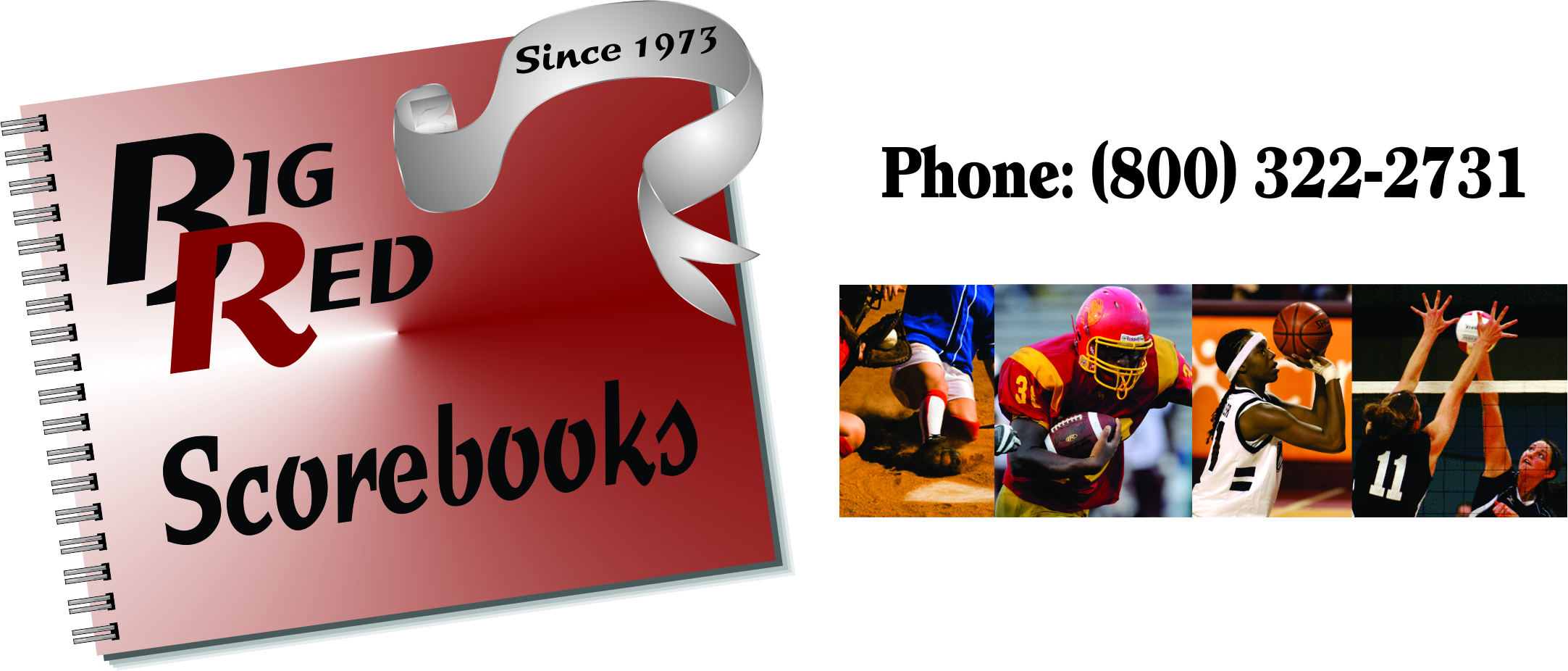 Welcome to the official website for Big Red Scorebooks. Since 1973, we have produced the finest quality scorebooks for baseball and softball, basketball, volleyball, football and more. Our products are well designed, durable and user friendly.
Coaches love our scorebooks! The simple design allows ample space for notations. We stay current on all of the latest rule changes and offer helpful accessories to accompany your scorebook.
Whatever your scoring needs, from lacrosse to soccer, track and field to tennis, you'll find it at Big Red.